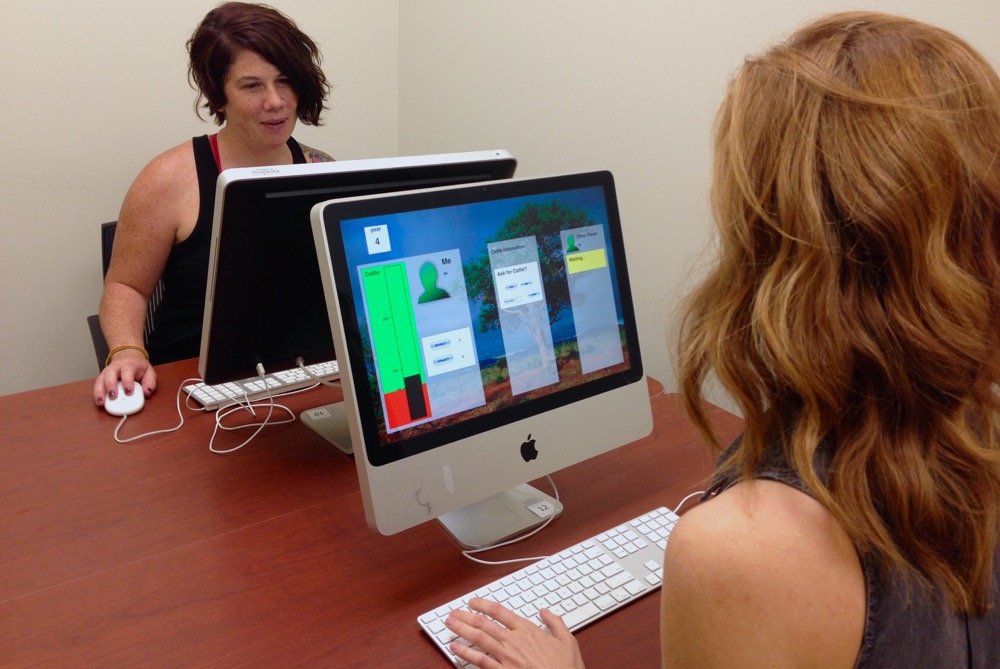 Generosity in the laboratory
Studying generosity in the lab allows us to explore how people share in simulated ecological conditions and social networks.
Working paper: Steven Gazzillo, Barry Sopher, Athena Aktipis, Lee Cronk. The Origins of Risk Sharing: An Experimental Approach (WP No: 2013-02)
Our Laboratory Work Focuses On:

The risk-pooling game
We are developing a novel economic game that captures the uncertainties of living in volatile ecological environments and the ability to ask for help from others.

Measures of need-based giving
We are developing quantitative and qualitative measures of need-based giving in the laboratory.

The cultural context of sharing
We are exploring the ways that norms and other aspects of the cultural context influence giving behavior through experiments in the laboratory.